Mail-Me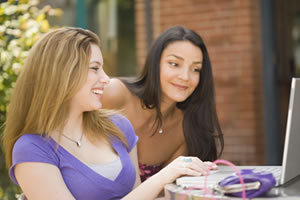 A Mail-Me account provides a user the ability to dial into any local PenTeleData location and connect to the mail server to retrieve Email.
This is ideal for someone who would like the convenience of Email but does not need access to the World Wide Web. This account does not provide the ability to surf the Internet. If you're already connected to the Internet, you can Telnet into your Mail-Me account OR through your favorite mail program to send and receive Email.
If you aren't already online, you can dial into any of our locations using a VT100 compatible terminal program (not compatible with Microsoft Dial-up Networking) and use a text-based, ASCII email program such as "PINE" to send and retrieve email. Using this type of dial-in connection doesn't require any additional software.
In fact, the dialing Terminal Program used to dial in is included with a standard Windows operating system. Detailed instructions for the use of this program are readily available in the Help section of your Windows software and elsewhere online.
An added feature is the ability to add 800 number service - access Mail-Me from anywhere, anytime through standard service connections.
PenTeleData's Mail-Me comes with the following features:
Webmail Access
Access your Mail-Me account from any web-enabled computer. Store your contacts and emails from any web-enabled computer in the world.
IMAP, My PenTeleData Webmail and POP3 Access
Access your email from any compatible mail reader - such as Microsoft Outlook, Windows Mail or Mac Mail. To make the most of your email, IMAP configuration allows your email program and PenTeleData's mail server to synchronize your messages and folders, giving you direct access to all of your messages, anytime and anywhere.
Virus checking, identifying and cleaning
PenTeleData will scan and clean all emails that pass through our system before they may harmfully infect your computer.
5 GB of storage allowed
With your emailbox, PenTeleData includes 5 GB of storage space for your emailbox and your Personal Portal information. As a courtesy, PenTeleData's system will make an effort to notify you when you are nearing 5 GB of data in your storage location.
Account management page
With email forwarding and on-line password management.
Attachment capable