DSL Internet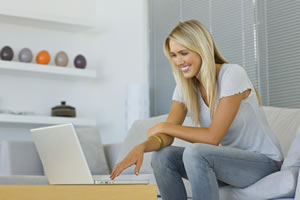 If you're looking for high speed Internet access, we have just the thing. High-Speed DSL can give you download speeds of up to 20 Mbps*. Imagine connecting to your favorite site on the World Wide Web at speeds up to 25 times faster than with dialup. What's more, you won't tie up your telephone line while you're surfing the net.
DSL technology uses your existing telephone line to bring you high-speed service without disrupting your normal dial tone line. Just log in and you're connected - no dialing, no waiting.
FEATURES:
Download speeds starting at 384Kbps up to 20 Mbps*
Dedicated, constant connection to the Internet
No need for an extra phone line
Experience no busy signals
5 email boxes with My PenTeleData Webmail capability
5 GB storage per emailbox
Personal Web Page to tell the world about yourself, your family, and more
Customers receive Unleashed Wi-Fi Hot Spot Internet access FREE in any Unleashed hot spot location.
OTHER FEATURES:
Online account management - Securely control and change your account settings from any web browser.
Phone, email and online chat based tech support - Unlimited technical support.
Phone, email and online chat based customer service - Unlimited customer service.
VPN Compatible - Our connections are compatible with TCP/IP VPN's so you can use them to connect to your work or school from home.
PARTNERS:

Contact one of our partners for more information or to signup:
* Ironton Telephone offers DSL speeds up to 50x5 Mbps