1. Begin by opening Mozilla Firefox and navigate to the webpage you wish to add as a Bookmark.
2. Click on the "Bookmark this page" button (Star Icon).


3. If you wish to change the name of the Bookmark, you can do so in the "Name" box, when finished; click "Save" to add the webpage into the "Bookmarks bar."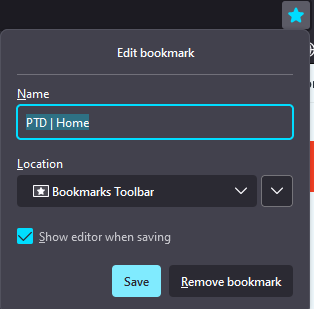 4. Anytime you wish to access a commonly viewed website (that you previously added), simply click on the setting s"|||" and choose "Bookmarks" and click the desired website.