These instructions will guide you through checking the date of your USB DSL modem driver in Windows 2000 and XP. This procedure can be useful when experiencing difficulty in maintaining an Internet connection.
Close all applications or programs that may be open.
1. Click "Start", "Settings", and click on "Control Panel".
Note: If you are using Windows XP and do not see "Settings", click "Control Panel" located on the right-hand side of the Start Menu as shown below.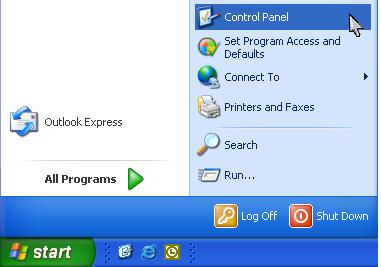 2. The Control panel will now appear. Double-click on "System", as shown below.
Note: If you are using Windows XP and do not see a "System" icon, click on "Switch to Classic View" on the left side of the window. Your screen should now resemble the window below.
3. The "System Properties" window will now appear. Select the "Hardware" tab and click on the "Device Manager" button.
4. Click the plus sign (+) next to "Network adapters", then right-click on the brand name of your USB DSL modem adapter and click on "Properties".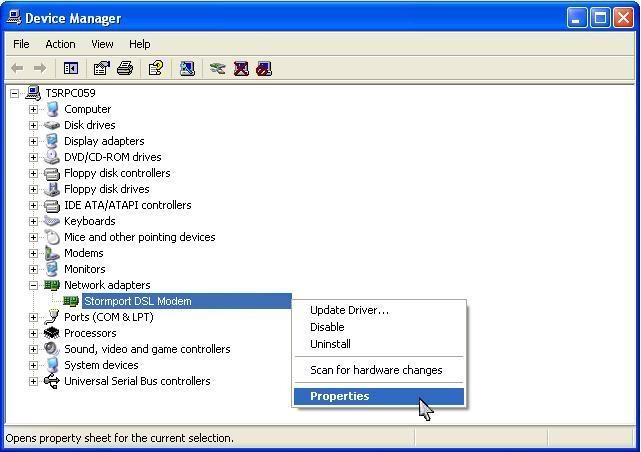 5. Click on the "Driver" tab. The "Driver Date" will show the date of the currently installed driver.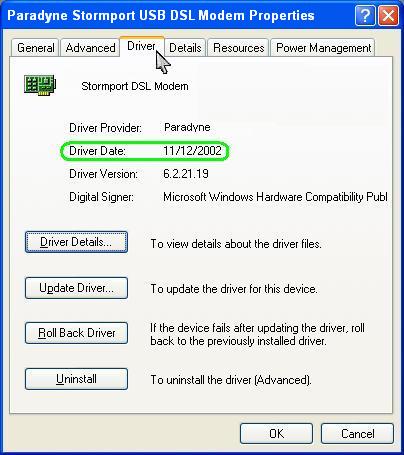 If the Driver Date is more than a couple years old and you are experiencing difficulty in maintaining a connection, you may want to update your driver to a newer version. Below you will find several links to various manufacturers' websites. These links contain updated USB drivers and/or end user guides to assist you with your cable modem.