Ten Tips to Avoid Becoming Tangled in Trouble on the Web
Think before you click.  Just because you can click, doesn't mean you should.  Malicious links can have serious consequences to your identity, finances, and devices.  Be sure to inspect links and ensure they're genuinely from a trusted sender before clicking.
Beware of social engineering.  Be very leery of unsolicited phone calls, visits, or email messages that request any type of personal or confidential information.  Even if someone seems to know about you, your family, or your employer, they could have obtained those details from a social networking site.  For example, did someone post vacation pictures, the results of a ball game, or your spouse's name?  Criminals can use small details to make you believe they are safe.  NEVER EVER give sensitive information to anyone unless you are sure that they are indeed who they claim to be and that they should have access to the information. NEVER share passwords, Personal Identification Numbers (PIN) or access codes.  If you are unsure whether an email request is legitimate, try to verify it by contacting the company directly. Do not use contact information provided on a website connected to the request; instead, check your previous statements for contact information.  It's much easier to hang up the phone, even it feels like you're being rude, than to deal with the hassle and financial strain that can result from falling for a scam. 
Look out for phishing scams.  It's important for anyone who uses the Internet to know how to avoid getting "reeled in" by online criminals.  Phishers are often the originators of spam email messages—especially the ones that mention a problem with and account and ask for personal information to deal with some urgent issue.  If you receive an email like this, attempt to confirm the validity of the message. You can do this by picking up the telephone and calling the organization or business in question or by visiting their official website. DO NOT click any links in the questionable email message and DO NOT give the sender of the message any personal information.
Stay current with software updates.  The frequent notices can be annoying, but updates are issued when there is a security flaw. Be sure to install them right away.
Secure all your connected devices.  Security doesn't end with your desktop or laptop computer.  It's best to get into the habit of securing your presence on all connected devices.  Use strong passwords, ensure you turn off your Bluetooth, don't automatically connect to public Wi-Fi and download with caution, even on your tablet or wireless phone.
Use Two-Factor Authentication.  By using multiple layers of security, even if a hacker can guess your password, there is still an additional security measure to protect your accounts.
Back-up your data.  Storage is more affordable than ever, so consider a physical location and on the cloud.  
Connect securely.  When possible, only connect to private networks, especially when handling sensitive information.
Keep track of your digital footprint. Why does it matter?  How is your digital footprint used?  The Internet is a public resource.  These records help companies target content to specific markets and consumers.  Your digital footprint is used to obtain information about you, such as demographics, religion, political affiliations, and interests.  Information is also gathered by using cookies, which are small files that websites store on your computer after your first visit to their site that track user activity.  Cookies also allow you to hold items in your shopping card, store preferences or login information and make personalized suggestions based on your location or interests.  This helps advertisers target you with customized ads.  (That's why if you view a product online, you will later see ads for similar items.)  Your digital footprint can also be used by employers, both current and prospective.  In the wrong hands, it can also facilitate identity theft.  
Don't be a victim of the "it can't/won't happen to me" mentality.  Be proactive.  Cybercriminals don't discriminate, so anyone can be a target.  It takes less time and money to be cautious than to backtrack or fix the problem if you do fall victim.
Thank you for reading.  Here's the fun part: your chance to win a $300 Amazon Gift Card.  To enter, just submit the correct answers to the following questions:
A random winner will be selected from all correct and complete entries below.  Good luck!
Simply use the information from above to correctly answer these true or false questions and you'll be entered to win: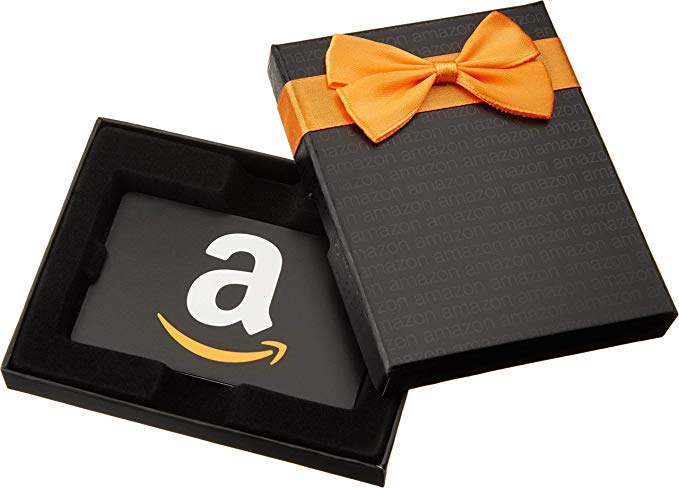 Contest Rules: No purchase necessary. Void where prohibited. One entry per person. Must be 18 years of age or older to enter. Employees and their family members of PenTeleData and their affiliates are ineligible. This contest is open to legal residents in PenTeleData territories only. One winner will be selected at random and will be announced after the selection on or about October 31, 2020.  Odds of winning will depend on number of entries. Winners must grant permission for PenTeleData to use his/her name, statements and image in future promotions, without compensation. All PenTeleData decisions and prize awards are final. Prizes may not be substituted and are not refundable, transferable or redeemable for cash.